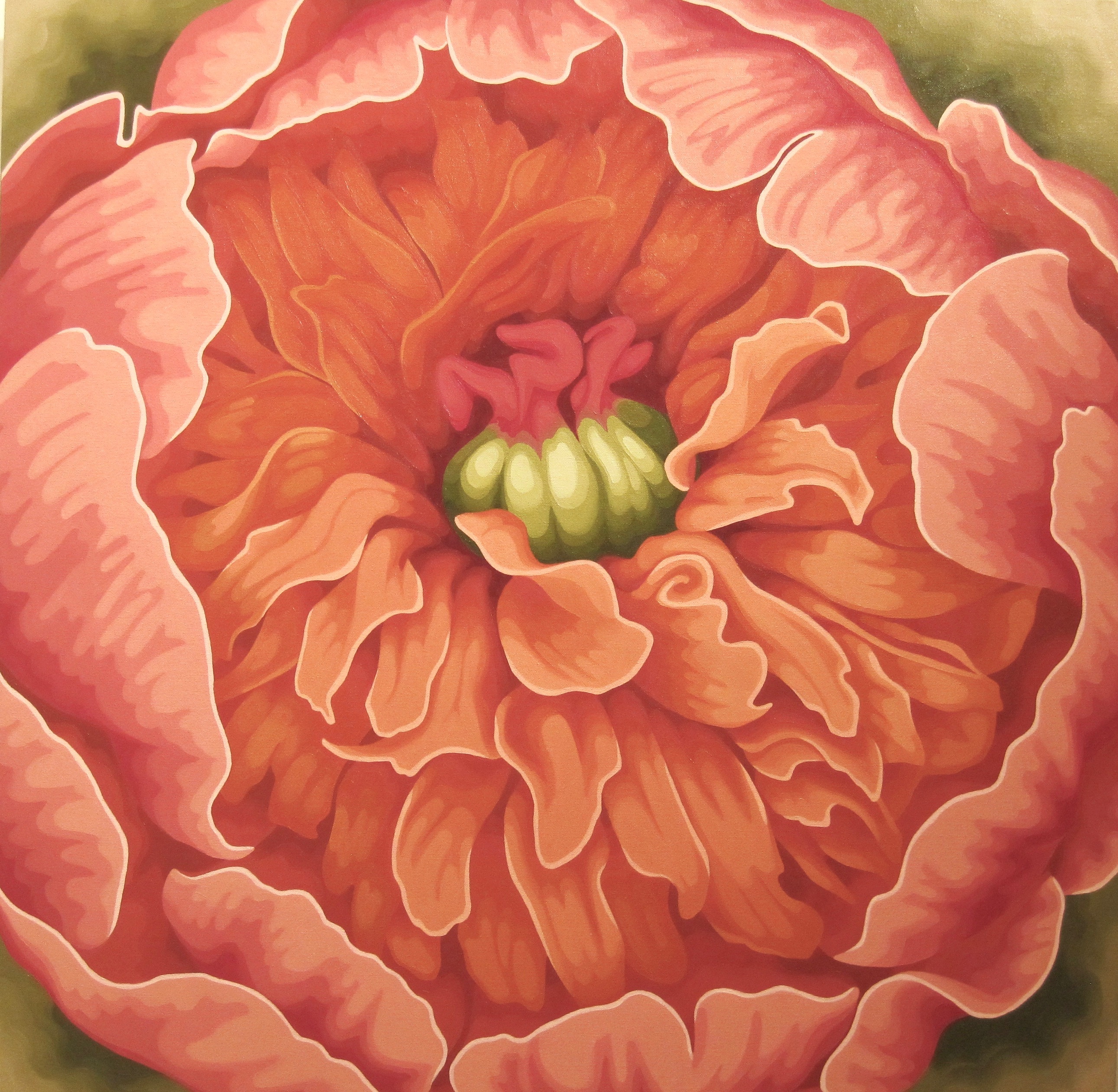 In my paintings am idealizing the universal flower or leaf, seeing the leaf or flower as an icon, an object of contemplation and meditation.
Some of the flower paintings are designed using a circular mandala or labyrinth pattern, representing calm and wholeness for the psyche.
The linear sections within some of these paintings are like the lines of a musical composition, or lines of poetry. I am telling my story line by line, a story of the beauty I saw in a particular place and time.
"Art for the Garden" Edina Art Center 2018
"Art of the Garden" Minnetonka Center for the Arts 2016
"Abloom" St. Benedict Whitby Gallery 2016
"Renewal" Concourse C Art Gallery, MSP Airport 2014
"Spring Color Blast" Minnesota Landscape Arboretum 2014
"Bread and Chocolate" Northrup King Building 2014
"Flowers Fantastique" Minnesota Landscape Arboretum 2010
"Translating Politics" Northrup King Building 2008
Minnesota born and raised, with a life-long study of the local landscape including close study of the local flowers, trees, and parks. Residing in Minneapolis, showing currently at Artacile
Art Gallery in the Northrup King Building, in space #159. Study of oil painting for 20 years.
Washburn Center for Children, Minneapolis MN
Buzza Lofts, Minneapolis MN
Claire Housing, Minneapolis MN
Claire Housing, Robbinsdale MN
Hennepin Healthcare Traumatic Brain Injury Center, Minneapolis MN
Health Partners Neuroscience Center, St. Paul MN